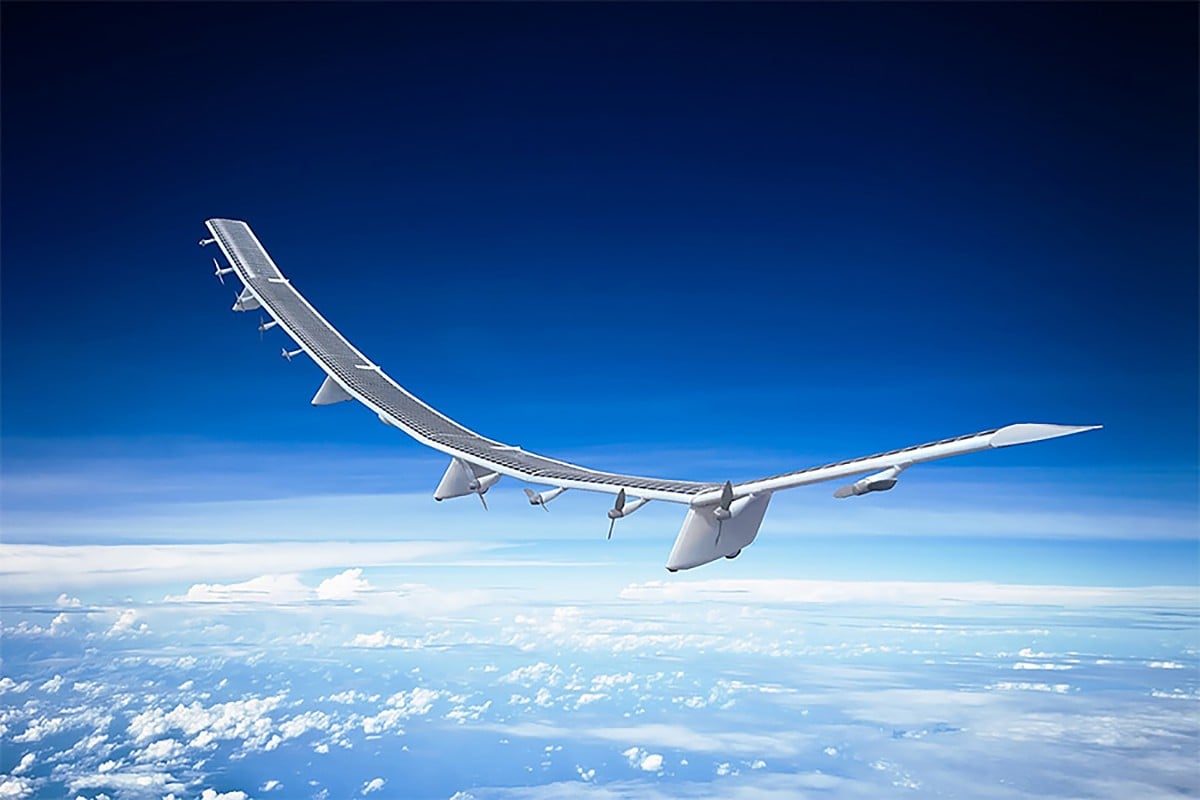 Japanese telecommunications giant SoftBank Corp has launched a new high-altitude platform station business through HAPSMobile, a joint venture with US firm AeroVironment. This business aims to deliver global internet connectivity through a fleet of unmanned aircraft – the Hawk30, shown here – that will fly in the Earth's stratosphere. Photo: Handout
One of the most improbable ideas from Google's eccentric co-founders – using high-altitude balloons to provide internet connections – is getting a boost from another unconventional technology mogul.
An affiliate of Masayoshi Son's telecommunications company SoftBank Corp is investing US$125 million in Loon, a subsidiary of Google parent Alphabet. The SoftBank unit and Loon will share technology and ground stations, and form "an alliance to promote the use of high-altitude communications solutions with regulators and officials worldwide", according to a statement from the two companies.
The deal gives the SoftBank affiliate, HAPSMobile, an undisclosed minority stake in Loon. In the future, Loon has the right to invest US$125 million in the unit, a joint venture between SoftBank and US firm AeroVironment that designs unmanned aircraft systems. The partnership will initially target service in countries near the equator, eyeing proximity to developing markets as well as abundant solar energy.
SoftBank, one of Japan's largest wireless network operators, began exploring alternatives to terrestrial antennae after the 2011 Tohoku earthquake and tsunami knocked out a broad swathe of its network.
Copy the link below and Share with your Friends: