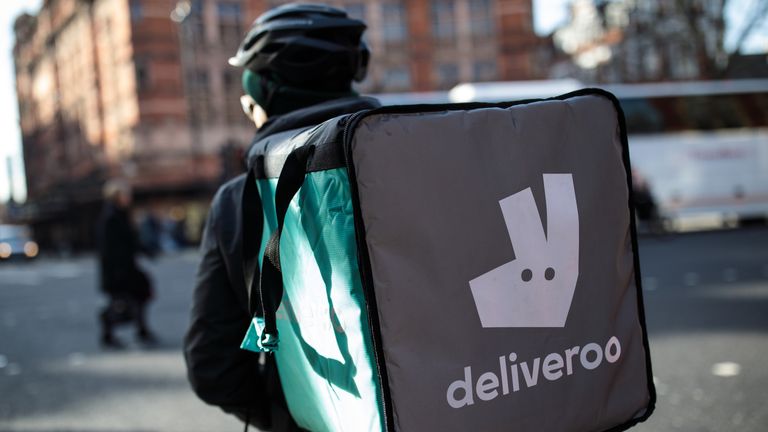 Amazon, the internet retailing behemoth, is in talks to invest hundreds of millions of pounds in the British food delivery app Deliveroo, giving it a huge boost in its international battle with rival Uber Eats.
Sky News can exclusively reveal that Amazon is close to announcing a deal to back Deliveroo as part of a $575m (£450m) fundraising.
Sources said late on Thursday night that the deal was likely to be unveiled by Deliveroo in the coming days.
If confirmed, Amazon is likely to invest a substantial proportion of the funds being raised by the British-based group, which has become one of the biggest players in the so-called 'gig economy'.
The deal will come just days after Uber Technologies - which has been frequently been tipped to buy Deliveroo - sold shares publicly in New York.
Amazon is the world's largest internet business, with a market value of roughly $920bn.
Its diversification beyond retailing into the provision of a vast range of services has propelled it into the rarefied ranks of companies worth close to - and on brief occasions more than - $1trn.
Read further here....
Copy the link below and Share with your Friends: