Amazon.com founder and chief executive Jeff Bezos saw his net worth climb above US$100 billion on Friday as shares in his online retail giant surged on optimism over holiday sales.
Bezos' ascent is the first time anyone has crossed the US$100 billion threshold since Microsoft co-founder Bill Gates earned it in 1999, according to Bloomberg's Billionaire's Index, which follows the real-time net worth of the world's 500 wealthiest people.
Amazon shares were up 2.5 per cent to US$1,186 at Friday's 1pm market close. Stock exchanges closed early on Friday because of the Thanksgiving holiday weekend. Amazon shares are up more than 58 per cent this year, boosting Bezos's wealth.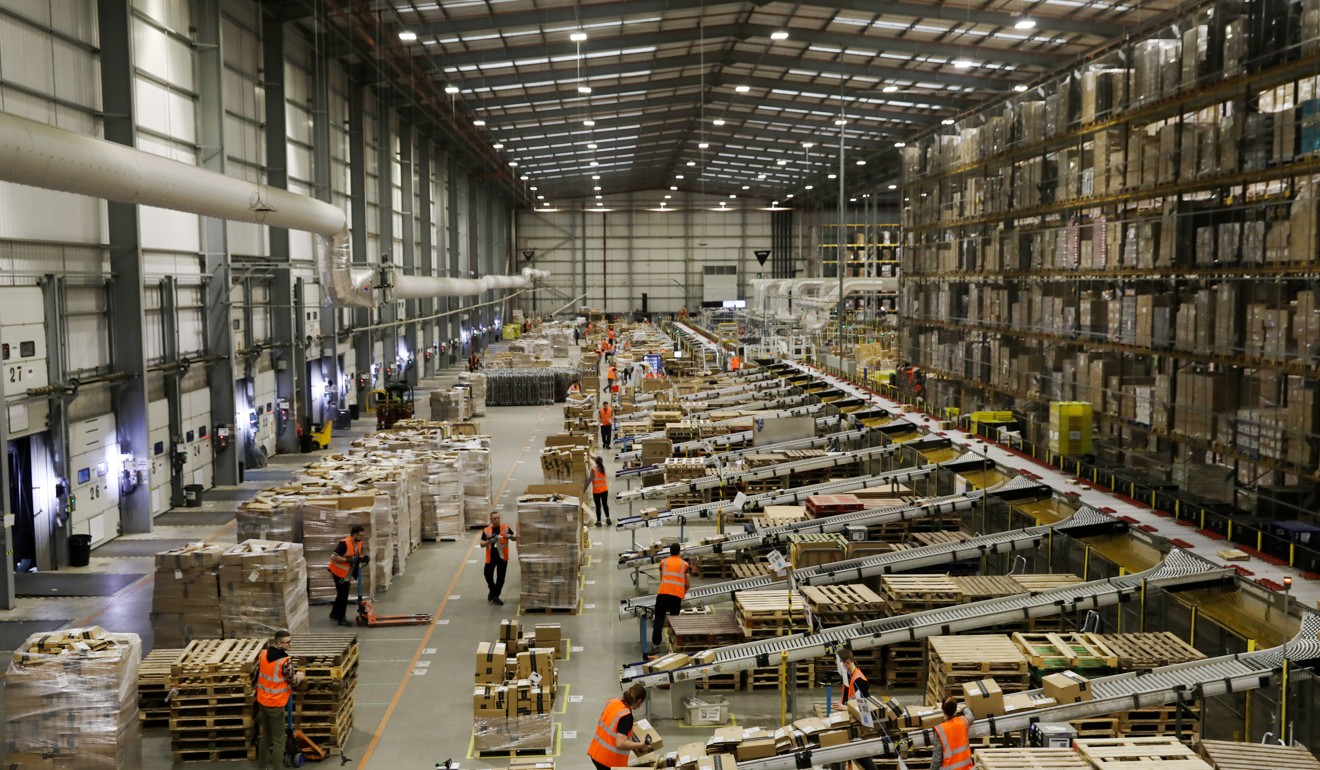 Amazon's upward arc followed Friday's broad market push that saw the S&P 500 Stock Market Index reach another record at 2,602, the first time it has closed above 2,600. The Dow Jones Industrial Average rose 32 points to 23,557.99, and the tech-heavy Nasdaq Composite closed higher at 6,889.
Markets are approaching the end of 2017 fuelled by robust earnings, a rare harmony among growing world economies and bullishness over possible US tax reform.
Bezos, 53, is the owner of The Washington Post. His wealth, largely based on his Amazon holdings, began the year at about US$65 billion. It has steadily risen with the rising stock market and the surge in Amazon shares, which rose 5 per cent in the past week as America's busiest shopping season picked up steam with its traditional Thanksgiving launch.
Amazon has been on a tear this year. In addition to buying high-end grocery chain Whole Foods, the retailer has been conducting a highly-publicised search for a second North American headquarters.
The search has drawn 200 proposals from across the continent because of the company's potential to affect regional economies. The company's perceived ability to disrupt industries from entertainment to groceries to traditional retail once prompted media mogul John Malone to refer to Amazon as the "Death Star".
Bezos is the largest owner of Amazon shares, and earlier this year he said he sold about US$1 billion of his stock every year to fund his ambitious Blue Origin spacecraft company.
Gates is the second wealthiest man on Bloomberg's index with a net worth of around US$88.9 billion. Investor Warren Buffett is third at around US$78.9 billion.
Copy the link below and Share with your Friends: