The Nokia-6 branded smartphone will be released exclusively in China
will be marketed in partnership
with the local internet retail giant
JD.com and will Available in early 2017
The team behind the Nokia 6 phone said it believed the handset's "premium design" would appeal to the local market.
The announcement coincided with the final day of the CES tech show in Las Vegas, where other new mobile phones and gadgets have been launched.
Nokia no longer manufactures phones that carry its name but has instead licensed its brand to another Finnish company,
HMD Global
.
Until now, the only phones that had been released under the deal had been more basic "feature phone" models.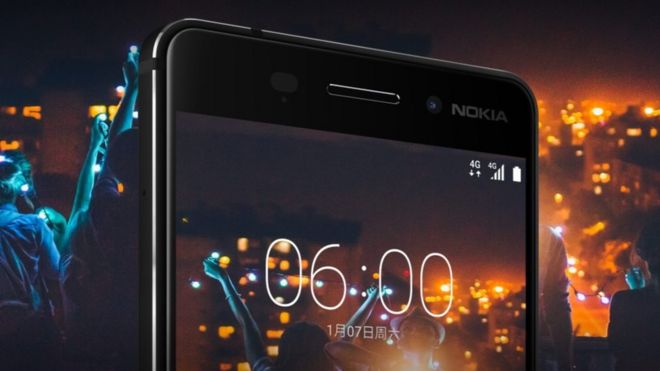 The Nokia 6 phone runs Android 7.0 - the latest version, also known as Nougat - and features:
a 5.5in 1080p "full high definition" screen
a 16 megapixel rear camera
four gigabyte of RAM memory and 64GB of storage
two amplifiers supported by Dolby Atmos audio processing, which HMD says creates audio that "seems to flow all around users"
Copy the link below and Share with your Friends: