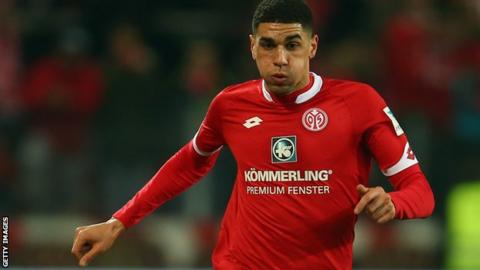 The German Football Federation are to investigate Mainz and Nigeria's Leon Balogun for violent conduct.
He is alleged to have deliberately kneed Eintracht Frankfurt's Carlos Zambrano in the stomach in the 89th minute of Sunday's league match between the two clubs.
Match referee, Felix Zwayer, did not see the infringement but it was caught be the television cameras.
Balogun has been invited to give a statement relating to the incident.
The federation's disciplinary committee will make a judgment after considering the evidence and Balogun's statement.
Copy the link below and Share with your Friends: