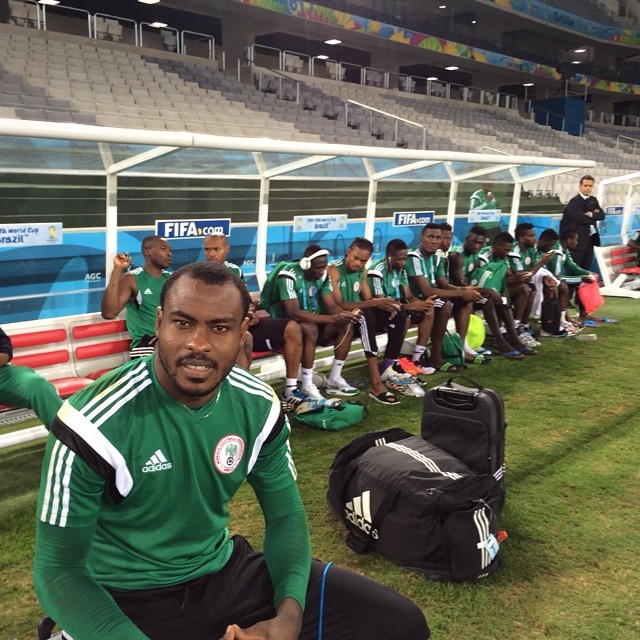 Super Eagles goalkeeper, Vincent Enyeama, says he will retire from the Super Eagles after the Africa Cup of Nations (AFCON) in 2017.
He said he had been on the scene since 2002, adding that there was every reason for him to give way for others to take over.
Interview with the News Agency of Nigeria (NAN) in Abuja on Monday, Enyeama, who is also the Super Eagles captain, explained that the desire to give younger goalkeepers the opportunity to develop themselves informed his decision to retire from the national team.
"I can't keep doing the same thing forever; there is going to be a time I have to stop and give it up to some other persons. I am the only face here since 2002, but 2017 Nations Cup finals will be my last game. I just said my target, anything can happen after," he added.
The Eagles goal tender explained that the immediate past governor of Akwa Ibom State, Godswill Akpabio, prevented him from retiring from the team after it failed to qualify for the 2015 Africa Cup of Nations.
Enyeama told the NAN that his wife and pastor also prevailed on him to drop the plan.
He further stated "I actually wanted to stop, it wasn't a rumour. Nigeria is blessed with great goalkeepers, just that we need to give them confidence. Nobody gave me a chance when I started, I was a rookie also; I belt it up, I worked hard for it and became the big person that nobody wants to lose. What changed my mind was the passion of Nigerians. I had a lot of calls, my governor, Akpabio.
Alot of people talked with me. These things, you don't just ignore and my wife also talked with me. My wife didn't want me to leave yet. I talked with my pastor and he said if everybody said stay, why not. So, I decided to continue, but then, there is going to be a time to call it quits."
Source: NAN


Copy the link below and Share with your Friends: